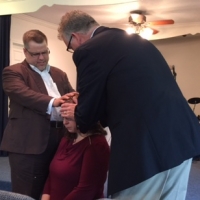 Little Leatherwood
September 28, 2015
Saturday, September 26, Lee University Campus Choir filled the Leathewood Elementary School with songs of praise and worship. The house was elecrtified with the spirit of God as these young people led us into worship. The Little Leatherewood congregation, under the leadership of Pastor Bo Simmons, provided dinner and refreshments for the choir as they headed to Lexington following the worship service.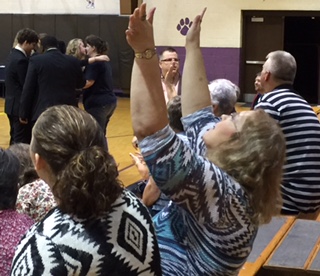 Sunday, September 27th, Amanda Wooten was ordained as a Deaconness at the local church. Amanda has served faithfully this fellowship since her youth. State Overseer, Scott Gillum, joined Pastor Bo in the ordination service.

Little Leatherwood is to be commended....they are impacting their community for the cause of Jesus Christ.

Back